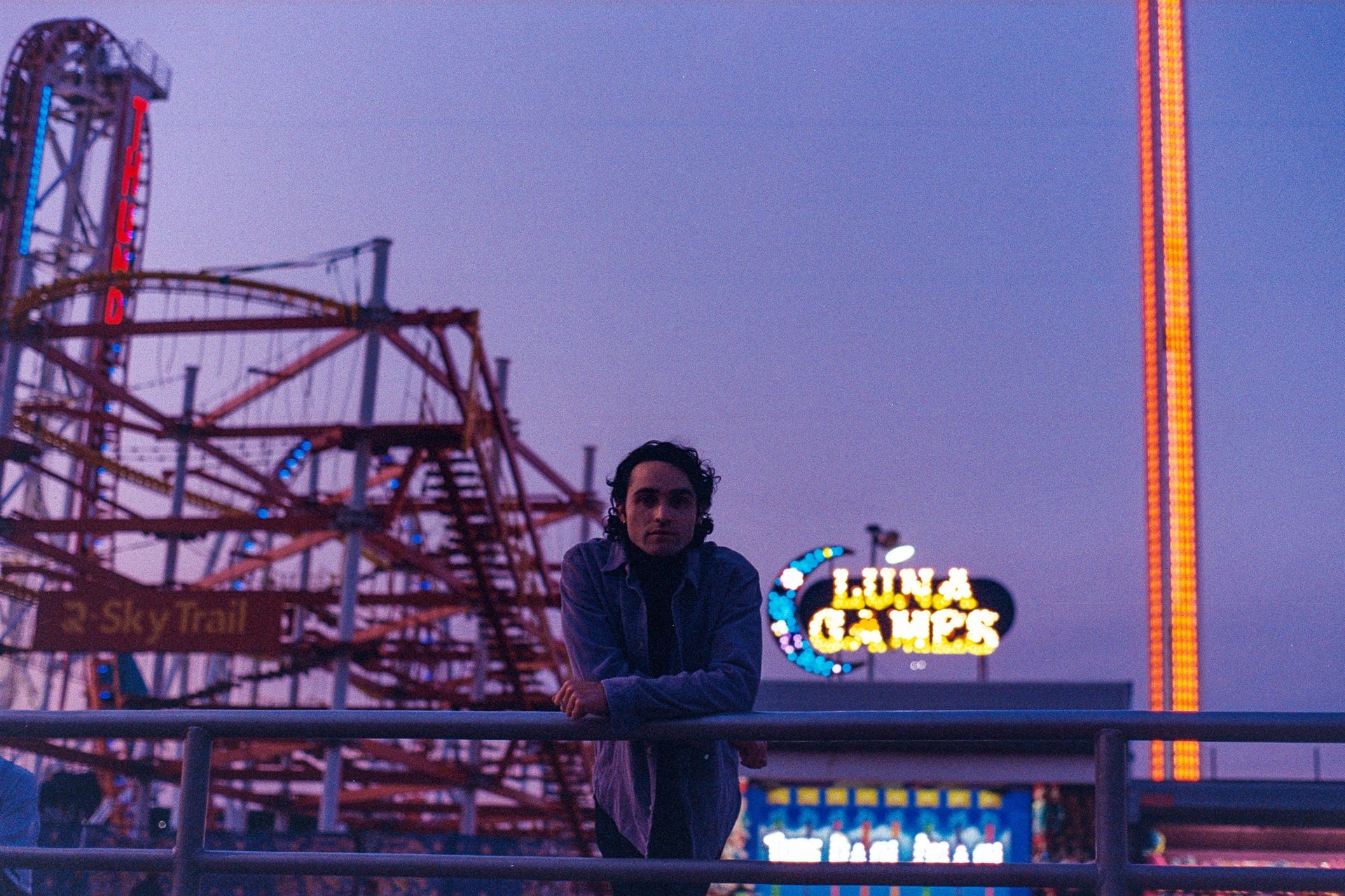 Returning with his first new music since mid- 2020, Hayfitz is back with stand alone single, 'Atlantic City', a queer birthday love tale about an absurd Monday adventure at the Las Vegas wanna-be city in his birth state of New Jersey.
With comparisons to the likes of Sufjan Stevens, Perfume Genius, and Angelo de Augustine, Hayfitz finds the softest way to tell intimate stories. Though maintaining the warm and eflective feeling of his previous music, much has changed since his debut LP, Capsules: most notably his comfort within his sexual identity and and ease of sharing specific details with a humorous tinge. Hear him confess to being "so high" while wearing "short shorts" and being "clocked" by an older gay man named Larry who excitingly overshares that his partner is "young" and "hung".
Promising to be the first of many new releases in the near future, Hayfitz is also months away from relocating to central Europe where he will make a new home in the bustling artist hub of Berlin. Atlantic City debuts on November 4th with more new music cued up for 2023..